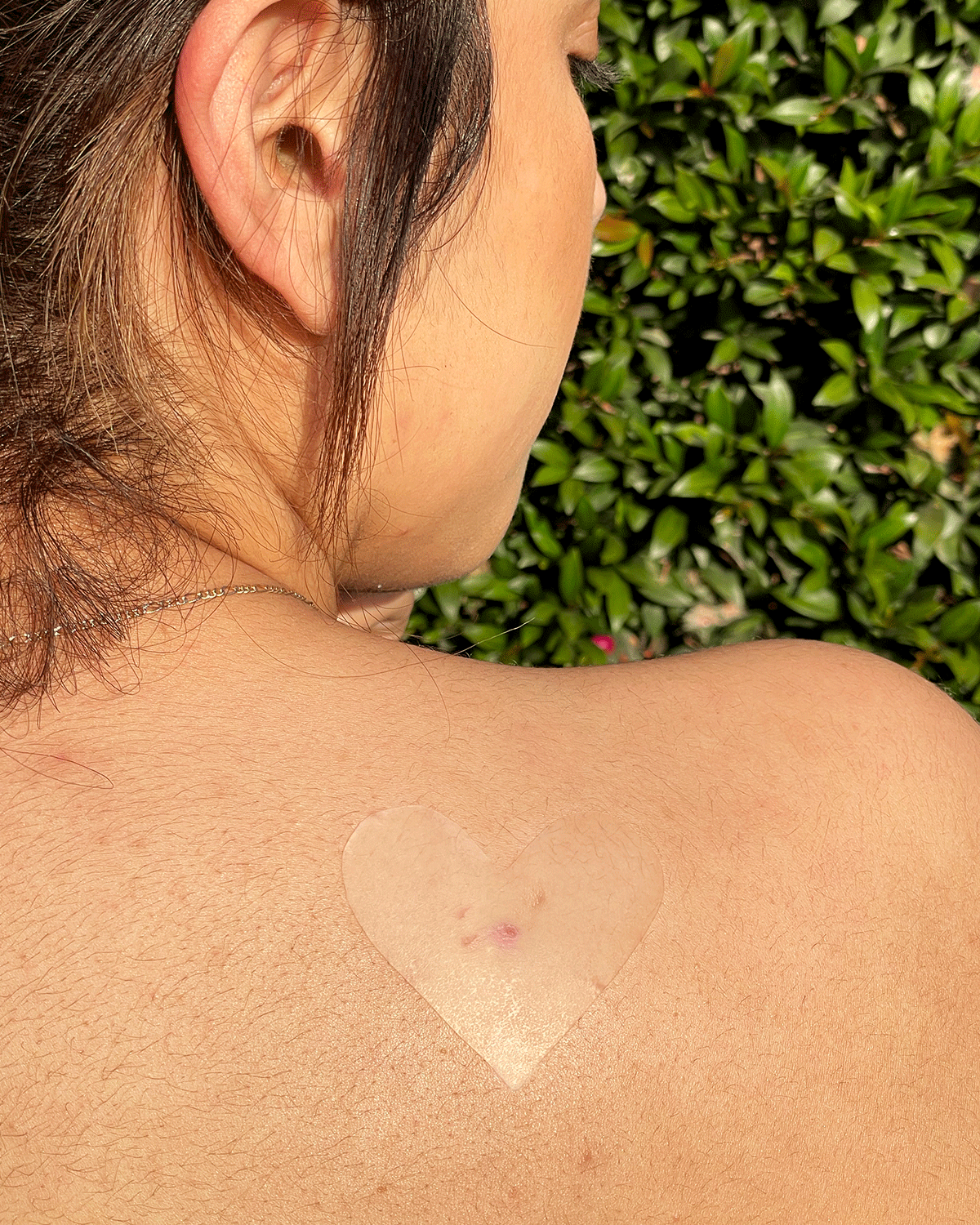 Description
Target clusters of pimples with a customizable large blemish patch. The Hydrocolloid patch helps improves the look of zits and keeps the blemishes protected from picking. Cut the patch into any shape as needed to help best cover blemishes.
Details
Scent: None

Texture: Smooth, adhesive sticker

Feel on skin: Comfortable, barely there feel
Directions
1. Before application, cleanse and dry affected area.
2. Using clean scissors, cut the patch to the desired shape.
3. Remove the patch from the protective film and apply directly over blemishes.
4. Leave on for 6 to 8 hours.
5. Replace as needed.

*Note: Reseal pouch after each use to avoid drying out the patches
Ingredient List
Hydrocolloid (Synthetic Rubber, Mineral Oil, Hydtocarbon Resin, Hydtocarbon Resin, Antioxidant, Carboxymethylcellulose Sodium Salt, Polyurethane)
Customizable Pimple Care
Cut the large pimple patch to any shape needed to help fit over clusters of blemishes on the face and/or body.
Patch Up Body Acne
Patch up clusters of pimples on areas like the chest, back, and even butt with the customizable blemish patch. Apply as is or cut to a desired shape.